March 11th, 2013 → 9:16 am @ Carol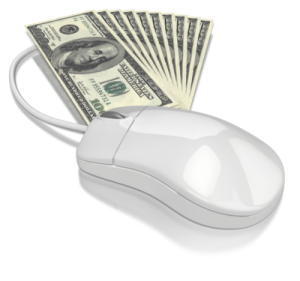 I have a blog that I have no intention of making money with. I have, however, written one paid post for someone else's blog ($20). I know I will need to claim that… but, what about the products and stuff I get for free to review? Is that taxable?
Julia
Julia,
Good question!
You obviously have no profit motive for your blog, but occasionally get paid. This hobby income is reported as Other Income on your Form 1040.
The products you receive for review are taxable income. Why? Because you engaged in a business exchange. You traded your review (i.e. your time, even though it is a hobby) for a product.
Here are two experts explaining why products you review are included in your taxable income:
From Sara Hawkins, a business attorney,  blog Saving for Someday comes this opinion:
Products for review – while many bloggers frequently talk about the cool products that just show up at their door, most products arrive with some expectation. The company or PR rep had to get your address or possibly exchanged emails with you regarding some expectations they may have with regard to sending you their product or service. If there has been conversation where you have agreed to try their product or service and then write about it, the brand or PR rep is sending it to you with the expectation of getting something in return. That is the fine line separating 'random stuff dropped off by hot delivery guy' (not taxable income) and 'item provided for something in return' (taxable income). If you're sent a product for your use to help facilitate a giveaway you'll be doing, that item you received is taxable income.
And from Gina L Gwozdz, a CPA at Gina's Tax Tips blog, comes this explanation (in the comments section):
If a blogger receives something (money or product or service) in exchange for a review posted to their blog then this is most likely self-employment income and not a gift (gifts do not have strings attached, such as "review my product"). The income is the FMV (Fair Market Value) of the product, service or money received. Thus, it would be taxable income and there is no "gift" per se.
It does not matter if the product was solicited from the vendor or not. What matters is that you received the product, service (or money) in-exchange for doing something for them.
This could be considered barter. Barter is taxable.
I hope that helps, even if it's not what you wanted to hear!
Carol Topp, CPA
Tags: bloggers, blogging, product reviews, taxable income