November 1st, 2011 → 8:00 am @ Carol
Author to Business Owner is designed to provide first-hand business tips for each and every writer. Each special guest has graciously imparted knowledge of their writing business in hopes of encouraging fellow writers to grow and manage their own businesses.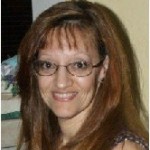 I am pleased to introduce JoJo Tabares, self-employed author of Say What You Mean: Overcoming Social Anxiety, who seeks to provide to everyone confidence in communication. 
Tell us what you write:
I write and speak on the topic of effective communication using humor and God's Word. My goal is to help the Christian community speak up for the mission they've been given by God in boldness, tempered by grace.
Do you write full time or do you still have a day job or outside income?
I am self employed, full time writing, speaking and running my website, ArtofEloquence.com.
What was your big break?
I was approached by a fellow homeschool mom, whose daughter was very shy, to create a communication class. She felt her daughter would be more comfortable in a home setting and knew I had a degree in speech communication and was once painfully shy.  I wanted to teach the class from a Christian perspective and in a way that was creative and fun, but I couldn't find anything that taught a beginning communication class this way, so I decided to write my own. I knew I was on to something big when my class was full and I had parents waiting on my doorstep to purchase the book for use at home before my book was even back from the printer.
What is your business structure?
Sole Prop
Have you ever hired a CPA? How does your CPA help you?
My husband is an accountant. He's always taken care of that for me. It helps a great deal to have someone who is good at that end of the business in order to free me up to create and speak, which are things I do best.
How are you improving your business?
After eight years in business, we have outgrown our website. We plan to unveil a brand new website that will help our customers find what they need more easily and offer even more free resources. In addition, we're planning a huge Facebook fan page party in November with some free gifts, some guest posters and, of course, more fun with communication!
What are your future plans for your business? 
Art of Eloquence will celebrate 9 years in business on November 1, 2011, and we have grown a great deal in that time. We've gone from that one basic communication study (homeschool curricula) for teens to over 40 eBooks/packages for preschoolers through adults and on topics from speech and debate to social communication, leadership, defending the faith and even business communication. Life is about our relationships and relationships are all about communicating  to others. Art of Eloquence's mission is to help the Christian community effectively communicate their individual missions and reach the goals God has for them.
What advice do you have for other authors about being a business owner?
Writing is a business, just like everything else. Authors need to discuss book deals with their publishers and details with their editors. Authors also need to promote! Yes, even if you are a traditionally published author, you are going to be sent out to do book signings and interviews. Authors who self publish will have even more of the marketing responsibility.
I know several authors who chose their profession because they don't feel comfortable in social situations. I know others who have grown accustomed to not being in the limelight and others who just aren't sure how to handle all the speaking they have to do! Authors don't just write,  just as accountants don't just deal with numbers. In any business, any industry, and job, you have to deal with the people you work with. The more comfortable you are in social situations, the better prepared you will be to succeed in your chosen field. If you are not comfortable with social skills or out in front of the camera, you should begin to work on that now or it will severely limit your success. It's not as scary as it sounds and it can even be fun!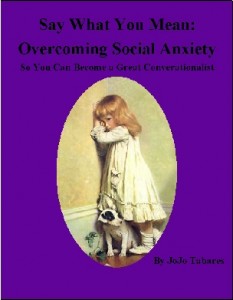 Thanks JoJo! Public speaking is one of many tools critical to writers looking to expand their businesses. Her experience provides a wealth of practical, business information to the aspiring author. Pick up a copy of her book and curricula at her website, www.ArtofEloquence.com. 
More questions? See my book, Business Tips and Taxes for Writers, to jump start your writing business!
Carol Topp, CPA