August 13th, 2012 → 8:00 am @ Carol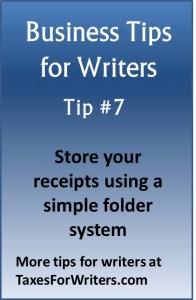 Aside from your writing (the bread and butter of your business!), good record keeping is one of the most important steps to a secure writing business. Need to brush up on your recording methods? Look no further! This brief section from my book, Business Tips and Taxes for Writers, will provide you with the tools and knowledge  you need to record your income and expenses in a simple, organized manner:
"Income – You may wish to file all written evidence of your income into one folder. File all sales receipts, royalty payments, paid invoices from clients, and income statements from your Paypal or your website shopping cart. If your business is very active, you might wish to have several folders for your various types of income . . .
Expenses – Expenses are usually more complex than income and I recommend that you devote several folders to sort expenses by categories:
Advertising
Transportation
Equipment and software
Professional fees
Contract labor to hire professionals
Office supplies
Internet service provider
Cell phone fees
Conference fees and hotel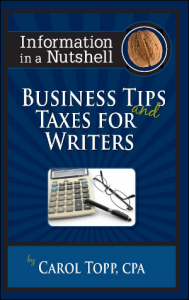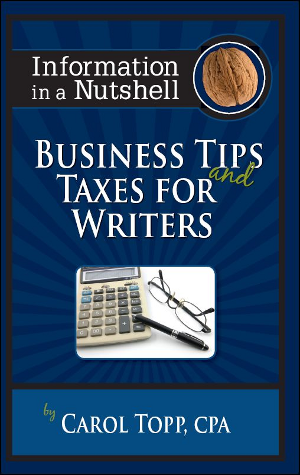 In each folder, store your receipts, paid bills, sales slips, or whatever proof you have of business expenses."
 By keeping your records simple, you can focus more on what really matters in your business – your writing!  You'll thank yourself come tax time! Find more tips for organizing your business in Business Tips and Taxes for Writers, Chapter 8.
Carol Topp, CPA