September 4th, 2018 → 9:44 am @ Carol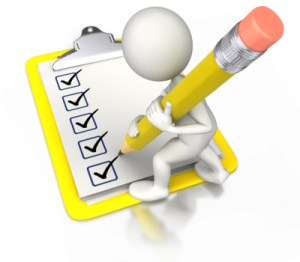 Rebecca, a self-published author, asked a question about creating a publishing company on the Facebook group Self Publishing Group
Have any of you here created your own publishing imprint/company to self publish? If so, what were the steps you took to do so?
I explained the process to create a publishing company if you are a sole proprietor (one owner), as are most self-published authors with an EIN for you sole proprietorship (in your name, not a business' name).
1. Pick a name for your publishing company. I chose Ambassador Press.
2. Research your  state's Secretary of State website to be sure the name is not already used. In my case it was, so I changed it to Ambassador Publishing.
3. Registered that name as a DBA (Doing Business Name) sometimes called a fictitious name or assumed name  in your state or county. Google "Register DBA" and your state to find the specific form and agency.

4. Show the DBA paperwork to your bank so they will make deposits of checks make payable to the publishing company into your business checking account.
There's more to learn about setting up a self-publishing business!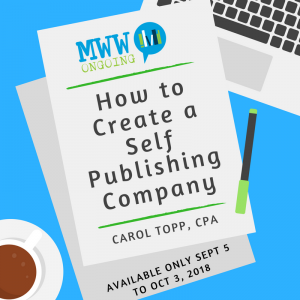 Fortunately Midwest Writers Workshop is hosting my (online) class on How to Create a Self Publishing Company.
This course is for authors who have decided to self-publish and need to understand how to establish a business that will be viewed as a legitimate and respected publishing company. This is professional advice from a CPA and author at a great rate!
In this course you will learn:
3 things you can do today to start your publishing business
What filings you need to do with the IRS
What paperwork your state will require
Tips on setting up a business bank account
What business licenses you will need
Which tasks you can put off until later
What business structure works well for authors
Format: Two pre-recorded video sessions including handouts of the PowerPoint slides. Sessions will be about 30 minutes each. Access to a Facebook group or Facebook live session to ask questions of the presenter.
When: The course will be available only from September 4-October 3, 2018.
Cost: $80 (if you paid my hourly rate it would be $225!)
Carol Topp, CPA
Author Business Tips and Taxes for Writers
Tags: author, DBA, self publishing