June 1st, 2018 → 7:24 pm @ Carol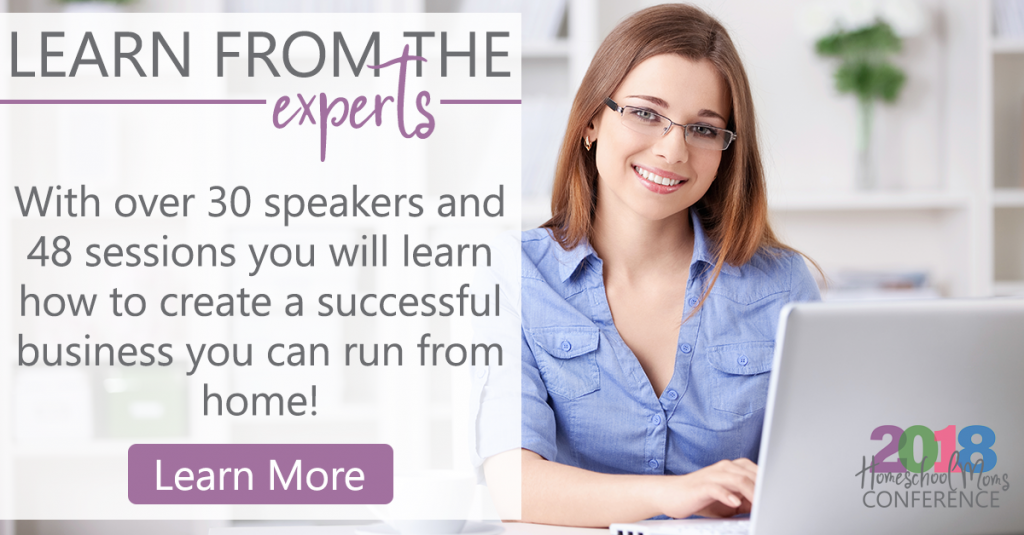 Every author needs help marketing their products. Have you considered blogging, speaking or podcasting to promote your books?
I do all three and find there is STILL a lot to learn!
I am a presenter at an online conference about making income from blogging, speaking and podcasting.
The 2018 Homeschool Moms Conference starts June 4 and ends June 10, 2018 but you can watch the videos at any time in the future! That's a nice feature.
(It's a conference for homeschool moms, but you don't have to be a homeschool mom to learn about marketing!)
The sessions (there are 48 of them!)  include:
Starting a Blog
Writing a Book
Becoming a Speaker
Podcasting
Social Media
Email Marketing
Affiliate Marketing
Product Creation
Work/Life Balance
Time Management
Search Engine Optimization
Tax Tips for Bloggers (that's one of my workshops!)
Register today to get an early bird discount  (this is an affiliate link. At no additional cost to you, I will earn a commission if you decide to make a purchase after clicking through the link.)
Early bird pricing: Work at Home/Blogging Track $15. So affordable! That's less than $.50 per session!
Early bird registration saves you $5 and ends on 6/4/18 at 7:59am EST.
I've been blogging for over 10 years and I plan on watching some of the video sessions. There is always more to learn!
Carol Topp, CPA
Author Business Tips and Taxes for Writers
TaxesForWriters.com