March 7th, 2023 → 3:25 pm @ Carol


If you don't have any income from your blog yet, should you still file a tax return?
Maybe! Or maybe you want to wait.
A blogger can file a Schedule C Profit or Loss from Business with their personal Form 1040 and claim their legitimate business expenses, but it looks fishy to have expenses and no income. We know that it is common when starting a blog to have expenses for months before seeing any income, but it looks suspicious to the IRS.
Instead you might consider accumulating these expenses and deducting them as start-up expenses in the year the business officially begins (i.e., the year it makes income.)
Or deduct all you legitimate business expenses and be prepared to defend them (with receipts and the purpose for the expense) to the IRS if they ask.
Other helpful business tips can be found in my book, Business Tips and Taxes for Writers  (and bloggers!)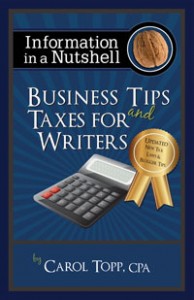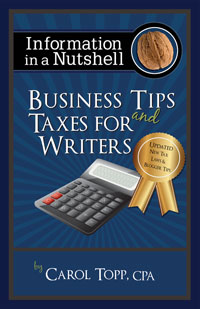 Carol Topp, CPA
Tags: blogger, blogging, business deduction, IRS, start up expenses, tax