January 11th, 2011 → 9:57 pm @ Carol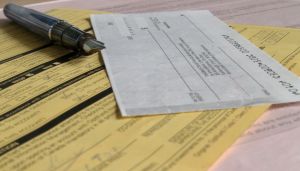 I'll be discussing taxes for writers on Monday January 17, 2011 with Felice Gerwitz on her online radio show:
Congress was very busy in 2010 creating new tax laws. Are there any tax breaks for writers?
Yes, there are!
I'll discuss the new tax bills, how they may affect freelance writers, authors and publishers.
If you join us live, you can ask me questions about taxes for writers, freelancers, authors, bloggers, etc.
Tune in live on Monday , January 17 at 3:30 pm EST  at this link:
https://www.blogtalkradio.com/informationinanutshell
Subscribe to my email list and I will send you the handout from the show: New Tax Laws in 2010. Anything for Writers?
Carol Topp, CPA