August 19th, 2013 → 9:04 am @ Carol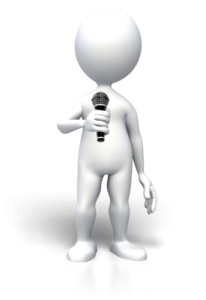 I was asked to be on the faculty of the Kentucky Christian Writers Conference.
We had an open mic night and lots of participants read some of their work, poetry, or even a song.
But who wants to hear a CPA read from a tax journal? Ugh! 
So instead I shared these mid year tax tips:
#1.  Mileage for 2013 will be 56.5 cents per mile. Up 1 cent from 2012.
#2. New home office deduction simple method: Starting in 2013, you can deduct $5 per square foot for a homes office that is regularly and exclusively used for business.
#3. Per deim meal deduction is $46/day when traveling away from your tax home. More for high cost cities. On the day of travel you can deduct 3/4 of the per diem rate. No more keeping restaurant receipts! Just track your travel days and where you went.
Find the high cost cities per diem rates here: https://www.irs.gov/pub/irs-pdf/p1542.pdf
#4. In Kentucky sales of digital goods (Ebooks) are subject to sales tax.: https://www.krew.ky.gov/NR/rdonlyres/A0613310-C232-4A23-831D-300F3CEB736A/0/SU001122109.pdf
For more great tips, order a copy of Business Tips and Taxes for Writers or visit my Pinterest page.
Carol Topp, CPA
Tags: author, business deduction, home office tax deduction, sales tax, tax deductions, writer