December 1st, 2011 → 2:21 pm @ Carol
Author to Business Owner is designed to provide first-hand business tips for each and every writer. Each special guest has graciously imparted knowledge of their writing business in hopes of encouraging fellow authors to grow and manage their own businesses.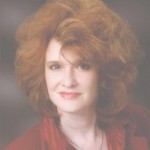 This month, I am excited to introduce Alexandra Swann, author of No Regrets: How Homeschooling Earned Me a Master's Degree at Age Sixteen, and co-author of the Fourth Kingdom and The Twelfth Juror. She is also co-owner of her own media company, Frontier 2000 Media Group. Alexandra's many experiences will give great insight to fellow authors wanting to begin their own businesses. Fortunately for us, she has volunteered the secrets to her success!
Tell us what you write:
I write Christian fiction and I also write educational materials for middle and high school students.
Do you write full time or do you still have a day job or outside income?
I have been a residential mortgage loan originator for 13 and a half years, and I still have my business. Probably 50% of my time is spent on the writing business and the other 50% is on loan origination.
What is your business structure?
Frontier 2000 Media Group is a corporation. My mother, Joyce, who is also my writing partner, is my business partner and co-owner.
Tell us your journey:
I always liked to write. I enjoyed writing compositions in school and as I went into college level work, I enjoyed my bachelor's and master's theses. When I was sixteen years old I received my master's degree, but I barely had my driver's license. My mother suggested that I write a book about homeschooling, and at her prompting I wrote No Regrets. I contacted some publishers, and I sent it to an agent in New York who said that it was a good story, but he did not believe that 5,000 people would pay to read it. Eventually, I found a very small publisher who agreed to publish it, but my father said absolutely not; he wanted us to publish it ourselves. So my father took what was basically the end of their savings and published 2,500 copies and for the next five years we traveled and spoke about homeschooling. We sold out the 2,500 books and reprinted No Regrets and eventually sold a total of 5,000 copies. 
During the 1980s and 90s, Alexandra and her mother also wrote Writing for Success, a curriculum to help students improve their writing skills, as well as two novels, The Fourth Kingdom and the Twelfth Juror. 
After that, I stopped writing and I went into sales. In 1998, I set up a mortgage brokerage business with my father. I tried once more to find a traditional publisher for our novels, and I sent them to a couple of large Christian publishing houses. The editor at Harvest House loved the first part of The Fourth Kingdom but hated the second half of the book. He liked The Twelfth Juror but said I needed to try a publishing house that was developing new authors. I sent it to the house he recommended, and I received a letter back from the editor which said that the Christian fiction world is a small, overcrowded place and there is no room for anyone new.
In 2000 we closed our own little imprint, Cygnet Press, so that we could focus on the mortgage business. Over the next twelve years I threw myself into my work completely. I served on the boards of several business organizations, and I became a board member and ultimately chair of the El Paso Hispanic Chamber of Commerce. I met a lot of business people, and I learned quite a bit about business.
What was your big break?
I never forgot about our books. I kept the manuscripts, and I would often think about them sitting in the file cabinet collecting dust. They remained a nagging reminder that there was a huge, unfinished part of my life. Then, the first Sunday of December of 2009, as our industry faced huge regulatory changes, and I began to wonder what we were going to do, as I was sitting in church, I heard the pastor say, "If there is something in your life that you believed God had for you, but it never happened and you finally gave up on it, go get back in line – it's going to be your turn."
I believed that was for us! That month I started researching new technologies. We owned the copyright on everything that we had written. We began typing our manuscripts and getting them ready to publish as ebooks and as print on demand books through Amazon.
We never paid for reviews, so it took us months to get our first one. But in December, Christian Book Notes reviewed The Twelfth Juror and gave it a really good review. And then in July of 2011, an on-line book club selected it for the August Book of the Month.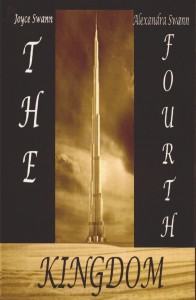 In September of 2010, I submitted The Fourth Kingdom to Christianity Today for the 2011 Book of the Year for the fiction category. The Fourth Kingdom was selected by the editors as a top four finalist for that award.
What an inspiring story! Alexandra is certainly knowledgeable in the areas of writing and publishing. How does she turn this knowledge into a successful business? Now that you know a little about Alexandra, come back around to read her tips and advice for other authors about business ownership!
Carol Topp, CPA