November 13th, 2012 → 10:00 am @ Carol
Author to Business Owner is designed to provide first-hand business tips for any writer. Each special guest has graciously imparted knowledge of their writing business in hopes of encouraging fellow authors to grow and manage their own businesses.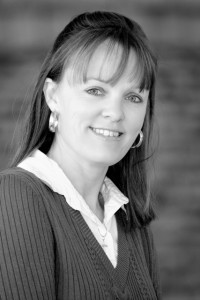 We pick up our series this fall with a guest spot from author Penny Zeller! As a wife, mom, inspirational speaker, and both church and community volunteer, Penny has a lot on her plate – yet, she also manages to run a successful writing business! She has recently released Hailee, the third of her Montana Skies Historical Romance Series. I am excited to pick her mind to see how she is running her business and what advice she has for authors who may be looking for a little guidance.
Welcome, Penny!
Thank you for inviting me to be your guest, Carol. It is an honor to be here.
 Could you give us a glimpse into what you write?
I mainly write in the historical romance genre. However, I have also written nonfiction.
How did you begin your career?
I was bitten by the writing bug at age seven when I began writing Bible stories in my own words. In fourth grade, I started to write fictional stories and "publish" them in homemade, wallpaper-covered cardboard books. Fast forward to the year 2000, when I quit my job in a social services agency to stay home with my infant daughter. I began writing magazine articles for national and regional publications on a variety of topics ranging from health, motherhood, and faith. A few years later, my first book was published, followed by six additional books.
Since writing is your full time job, how have you decided to structure your business?
Sole proprietorship
Is there a specific way you do your record keeping?
I am actually somewhat old-fashioned in that I keep my records mainly on paper. Each year, I purchase an expandable file folder with multiple self-contained dividers with tabs. Each divider in the file is labeled for each of the categories my accountant requests. Rather than have a big box of folders or loose papers to go through each year at tax time (and store somewhere after!), I use a new expandable, self-contained file each year.
A great model for fellow authors! Is there a certain aspect of running your business that you like most?
I love the freedom and versatility. Besides being a wife and mom, writing books is only one of the many "hats" that I wear. I am also an inspirational speaker, blogger, and volunteer. I lead a Christian writer's group each month and spend many afternoons chauffeuring my children to various sports and other activities. I also homeschool. Therefore, I feel incredibly blessed to be able to have my own business and work from home.
Where do you see your business headed in the future?
I am working on another historical romance series that takes place just after the Civil War. I've also been branching out significantly in social media, where I am active on two Facebook pages, Twitter, LinkedIn, Pinterest, and my blog, "A Day in the Life of a Wife, Mom, & Author."
Thank you, Carol, for hosting me on your blog. Thank you also for the helpful articles you post for business owners. God bless!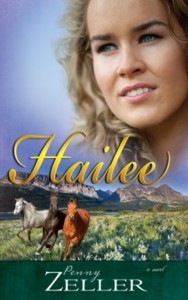 Thank you, Penny, for stopping by and sharing your story! It is encouraging to hear how you successfully manage your roles as wife, mom, and author. Be sure to pick up a copy of her book, Hailee, through Penny's website! Penny makes a great point about social media, authors. This is an area that is easy to overlook, but critical for your writing business. Your target market could be using social media on a regular basis. Check out avenues like Facebook, Pinterest, and Twitter to tap into this market! 
Another resource, authors, is my book, Business Tips and Taxes for Writers. It is jam-packed with tools and ideas to set up and run your writing business.
Carol Topp, CPA