August 20th, 2012 → 8:00 am @ Carol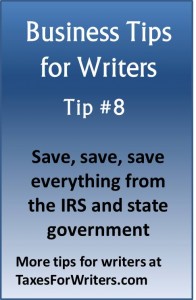 We've all been there. You started your writing business, published your book, and mail arrives from the government via the IRS. Not sure what to do with that mail or if you need to keep it? Don't panic when you see those envelopes! Here's what you need to know about recording government correspondence, from my book, Business Tips and Taxes for Writers, so your writing business is always on top of it: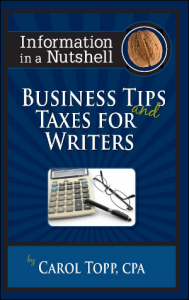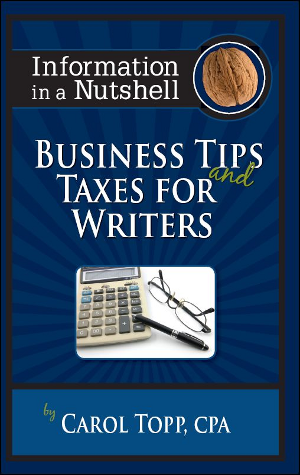 "Keep copies of everything you mail to the IRS and to state and city governments. File away copies of all forms and checks you write to pay taxes (or use duplicate checks). Save every letter sent to or received from any government agency, especially confirmation of your EIN (Employer Identification Number), vendor licenses, and name registration. You may need several folders for this section, depending on your business size and structure."
So, government correspondence is easy to handle, after all. Save, save, save! Following this pattern of record keeping makes you and your writing business well prepared for the future. Tips, like these, are all throughout Business Tips and Taxes for Writers. Take a look at my blog as well for even more answers to your questions.
Carol Topp, CPA