July 26th, 2018 → 11:22 am @ Carol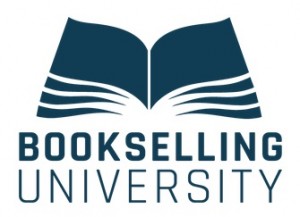 I'm honored to be part of Book Selling University.
Book Selling University is collection of 50+ an online, on demand courses for authors.
I have two courses for authors and self publishers:
How to Set Up a Publishing Business (BSU-124)
Taxes Tips for Authors (BSU-125)
Take a look at all the courses offered!
There are classes on:
The business of publishing
Preparation of your book including early marketing
Product development (like book design)
Promotion including building a platform and using social media
Distribution and special sales beyond the book store!
The best part about Book Selling University is that you pick and chose what courses you need when you need it!
You might want my course How to Set Up a Publishing Business BSU-124 pretty early in your publishing process and take Taxes Tips for Authors (BSU-125) at the end of the year, so you're ready for tax season!
And the courses are offered at a very affordable price!
You learn from the experts in the comfort of your own home and on your schedule.
There are even two free courses. You'll want to watch How to Purchase a Course (BSU-199) and Introduction to Special Sales (BSU 100) to get a feel if you like online courses.
I'm sure that you will!
Enjoy learning and ultimately
selling more books
!
Carol Topp
Author and instructor at BookSellingUniversity.com
Tags: Book Selling University, business, professional writer, writing business