December 17th, 2012 → 1:53 pm @ Carol
Join co-host Carol Topp as she shares with you her collection of tools for writers.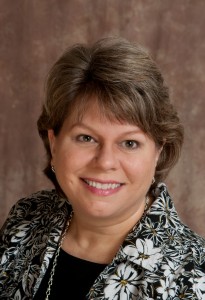 Carol will discuss the podcasts she listens to, the blogs she follows and other tools to help writers manage their writing business.
Here's a sample
Podcasts
Your Guide to Book Publishing/Author U with Judith Briles
All Things Digital Media Wise Bear Books with Quinn Barrett
Blogs/websites
Jane Friedman Being Human at Electric Speed former publisher of Writers Digest
Unruly Guides DIY digital formatting
Wise Bear Books focus on digital media
Good Discussion Forums
Yahoo Self Publishing group 3300 members. Sponsored by SPAN. Very active discussion. I get an daily email with the updates. There are usually 10-20 new posts every day.
Linked In Group: Authors, Writers, Publishers, Editors, & Writing Professionals 17,000 members. Great moderator that manages promotion
Get Carol's complete list of tools for writers here: Tools For Writers (pdf)
Carol Topp s a CPA and author of Business Tips and Taxes for Writers. She has self published 9 books in print and ebook formats and has also been published by a small press, Media Angels, whose owner Felice Gerwitz is the usual host of this podcast.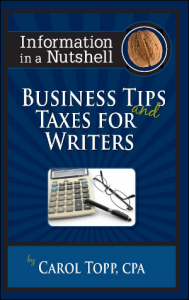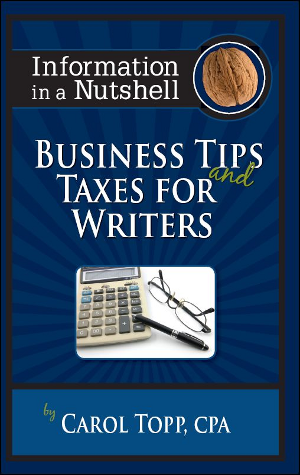 Carol's website is TaxesFor Writers