February 18th, 2013 → 8:16 am @ Carol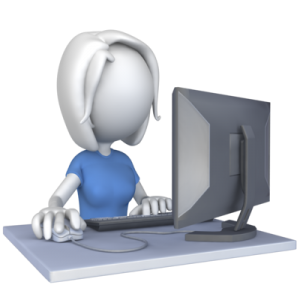 Tax time seems to drive writers to better record keeping.
You might be thinking that accounting software could help you manage your writing business.
You might be right or you might be setting yourself up for bigger headaches.
Quickbooks is a great piece of software for business owners, but it's really designed for accountants, so you must be trained  and use it properly or your records will be incorrect.
If you'd need help you can find a local Quickbooks expert from Intuit's ProAvdisor Referral program. Just type in your zip code and a list of professionals trained in Quickbooks will appear.
Of you might try some of the new cloud-based software such as Freshbooks or Outright, which are usually a bit easier to understand.
For a free accounting software program try GnuCash.org. It's very similar to Quickbooks, but because it is open source software, there is no support or customer service for it. You're on your own.
Tags: accounting software, Quickbooks