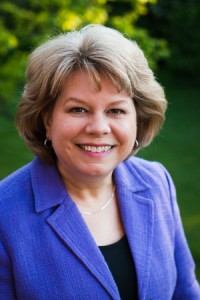 Carol Topp, CPA, is a Certified Public Accountant (CPA) and author who specializes in tax preparation, small/micro business accounting, and nonprofit accounting.
Through her writing, speaking and consulting, Carol converts tax rules and business language into clear, easy-to-understand English for readers. She is the is the author 13 books including Business Tips and Taxes for Writers, the Micro Business for Teens series and Homeschool Co-ops: How to Start Them, Run Them and Not Burn Out.
In addition, she is a contributing author in Writers Digest's Writers Market and Guide to Self Publishing. Carol has also published several magazine articles, hosts a podcast at DollarsAndSenseShow.com, and was the host for Starting a Micro Business, a public television program based on her book.
Carol is a member of the National Association of Tax Professionals (NATP), the tax expert for the National Association of Independent Writers and Editors (NAIWE) and the Ohio Society of CPAs Speakers Bureau and has presented numerous workshops on money management, business start up, taxes, and budgeting to various community, writers, and nonprofit organizations.
Her greatest compliment was from an audience member who said (after sitting for 90 minutes) that he had stayed interested the entire time! That's pretty high praise for a CPA!
Carol Topp has been married to her husband, Dave, for 33 years and they have two daughters. She lives in Cincinnati, Ohio where she enjoys traveling, watercolor painting, hiking and books!
Her websites include  CarolToppCPA.com and TaxesForWriters.com.
Save